Family Fun Fair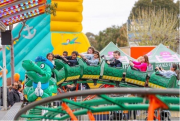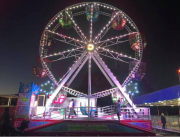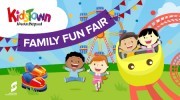 PLEASE NOTE THIS EVENT HAS BEEN POSTPONED TO 30th July - 1st AUGUST
Start Date:
Fri 30 Jul 2021
End Date:
Sun 1 Aug 2021
Venue:
KidsTown Carpark
Cost:
Carnival Rides $6 - $10
Melbourne Family Fun Fair are in town and will be open at KidsTown next weekend with lots of family Carnival Rides.
Family Fun Fair will run in the KidsTown Carpark:
Friday 30th July: 5pm till late
Saturday 31st July and Sunday 1st August: 12noon till late
Sideshow Rides will include adults and kids rides, with family favourites Dodgem cars, Ferris wheel, Sky diver, Jumping castle, Red Barron, Tea cups, Go gator roller coaster plus Games and Fairy floss
Carnival enquires: 0424 272 531
KidsTown will be open! Playground open all day every day.
Café with extended hours, hot food and drinks available.
Dig In Café
Friday Night: 5pm - 8pm
Saturday & Sunday: 10am - 3pm & 5pm - 8pm
KidsTown Miniature Train: Saturday & Sunday: 11am - 3pm
KidsTown enquiries: 5831 4213 or email us at info@kidstown.org.au