KidsTown Extravaganza - Kidsfest 2018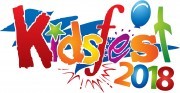 Held on September 22nd and 23rd, the KidsTown Extravaganza Festival plays host to a wide range of entertainment and educational activities for families with children aged between 0 and 12 years. It is the biggest event held in North-East Victoria during the September/October school holidays and boasts an impressive program full of high class entertainment, crafts and activities.
Start Date:
Sat 22 Sep 2018
End Date:
Sun 23 Sep 2018
Venue:
SPC KidsTown Adventure Playground, Shepparton-Mooroopna Causeway, 7287 Midland Hwy, Mooroopna
Cost:
Single Entry: $5, Value Pass: $15. (See below for more details.)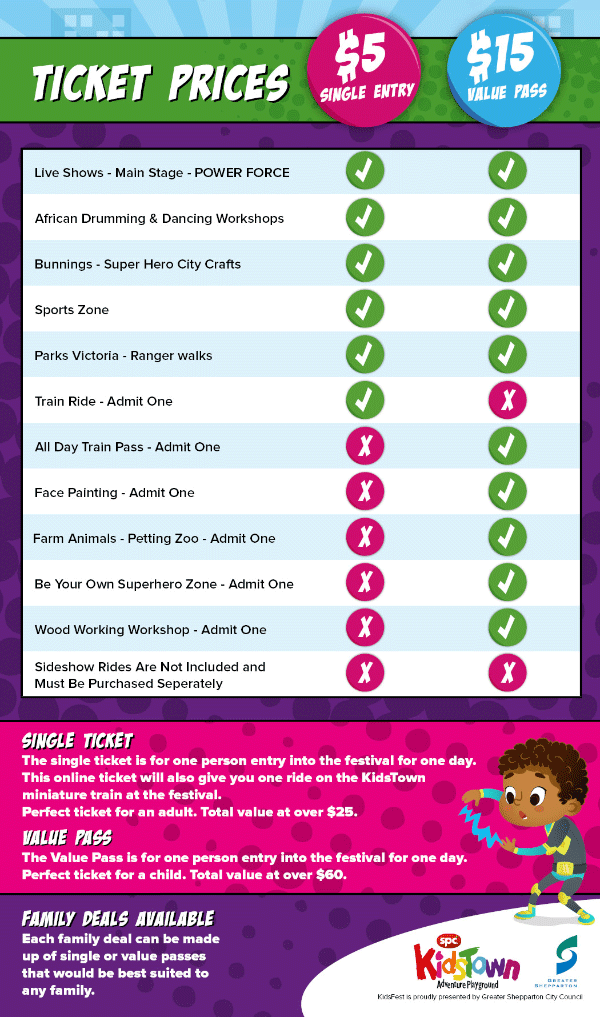 The festival is composed of a number of stage areas, undercover area for craft activities, an area dedicated to sports programs, two huge sideshow alleys, trade-stalls, display areas as well as continuous roving entertainment.
So come along, bring the family and experience the fun and excitement of the KidsTown Extravaganza as part of KidsFest 2018!
Table of Contents
How to Buy Tickets
Buy tickets online now via EventBrite
Program
KidsTown EXTRAVAGANZA Site Map
The SPC KidsTown Extravaganza is held at SPC KidsTown Adventure Playground, on the Midland Highway between Shepparton and Mooroopna in Victoria.
Location address: 7287 Midland Hwy, Mooroopna VIC 3629 - Find us on Google Maps
VIP Meet and Greet Competition
View Terms and Conditions for the VIP Meet and Greet Competition
Our Sponsors and Supporters
Presented By:
Event Sponsor and Partners
Want to Volunteer?
We are always after more Volunteers that can help in all areas of the KidsTown Extravaganza. If you are 14 years-of-age or older and have the time, we would love to have you here. Simply download the Volunteer Application Form below and return the completed form to us.
Trade Stall Applications
Do you have a trade stall that you'd like to be a part of the KidsTown Extravaganza? We have stall locations available all around the KidsTown site. Trade stall rental starts from $250 for two days ($125 for not for profit organisations). Download the Application Form below for more details.
Contact: SPC KidsTown on (03) 5831 4213 for more information.