There are a number of ways to support SPC KidsTown and help it to grow.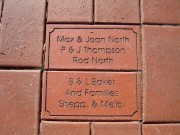 Engraved Name Bricks/Pavers
Have your name engraved on to a brick or paver as a lasting record of your valued support. If you have memories or a milestone, celebrating a wedding, new baby, birthday or anniversary or a tribute to someone special or a memorial to a loved one, take advantage of this opportunity to create a unique and lasting record
Click here for more information on engraved name bricks/pavers
KidsTown Play Money
KidsTown Play Money is exiciting and fun. At the same time it can teach children how to identify and use money which is an important skill to learn at an early age.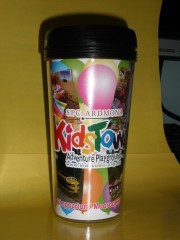 KidsTown Mug
Show your support of KidsTown by purchasing a KidsTown Mug.
These mugs are a great gift and can be used anywhere, just fill them up and go. These mugs can hold hot or cold drinks in them so kids of all ages can enjoy owning their very own KidsTown Mug. Remember your visit by taking one home with you today...!!
Mugs can be purchased in the KidsTown Cafe for $10.00 each.