Please note: this is an old news article.
This article was published on 13, April, 2022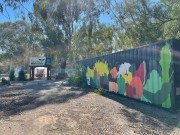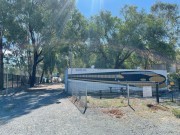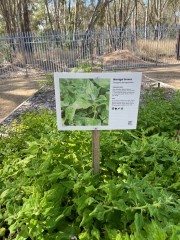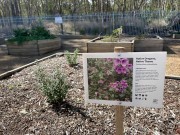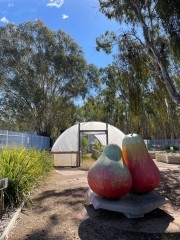 The KidsTown Community Garden will be open to the public from 10am - 3pm throughout the holiday period, which is the first time since the planting day earlier this year.
Come and have a look at the plants, the garden is equip with signs to explain what most of the plants are and what their uses are.
The Kiwanis Sunriser's service group have given a new life to the garden, recently planting it out with Native Bush Foods, adding a new healthy eating information box and entry sign for 'SPROUT', the healthy lifestyle garden and edible garden.
To find the Community Garden head down past the KidsTown workshop and wooden mazes, past the train mural and fruit mural and you'll see the giant pears that used to be located in Nixon St Shepparton. Please close the gate behind you so that the Roos don't come in and eat the plants.