Please note: this is an old news article.
This article was published on 23, April, 2022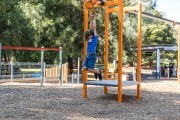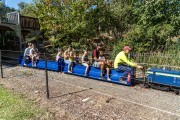 We have had so many people through the gates these school holidays, thank you to everyone for visiting us this Autumn break, it has been a joy having you all here!
We are back to School Term Operating Hours
Our Playground is open 365 days of the year!
Saturday and Sunday the Dig In Café will open from 10am to 3pm and
Miniature Train is operating from 10:30am to 2pm!
Our Café and Train will be closed on Monday April 25th for ANZAC Day. You can still visit the playground and use the BBQ facilities on Monday.
See you soon friends!