The KidsTown Train operates every weekend, Public Holidays and Victorian School holidays from 11.00am - 2.00pm.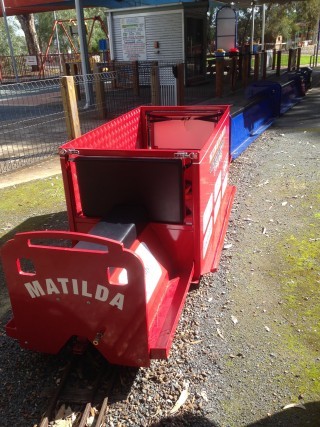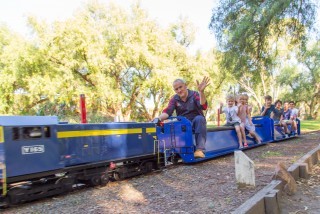 Tickets can be purchased at the KidsTown Café and cost $3.50 per person per ride or VIP Train passes of 15 rides can be purchased for $38.50. All new Unlimited all day pass is $10.00 per person.
Carers and Companion Cards holders ride for Free.
Please note that from 22nd January - 27th January 2021 KidsTown Miniature Train will operate early from 9am and close early to beat the heat.
Please note that train operation times may change without notice.
NEW All-day Unlimited access pass: $10.00 per person.
Matilda is KidsTown's latest edition to our Train and carriage collection. Matilda is an all-accessible carriage. Making travelling on the miniature train accessible to people with limited mobility.